What's On - Green Events in Powys
Go Wild in Llandrindod
31 May 2023   10:00 - 15:00
Tremont Park, Llandrindod, LD1 5AB Grid Reference: SO 06496 62635
Free
https://www.bis.org.uk/diaryevent/382
Biodiversity Inforamation Service Powys and Brecon Beacons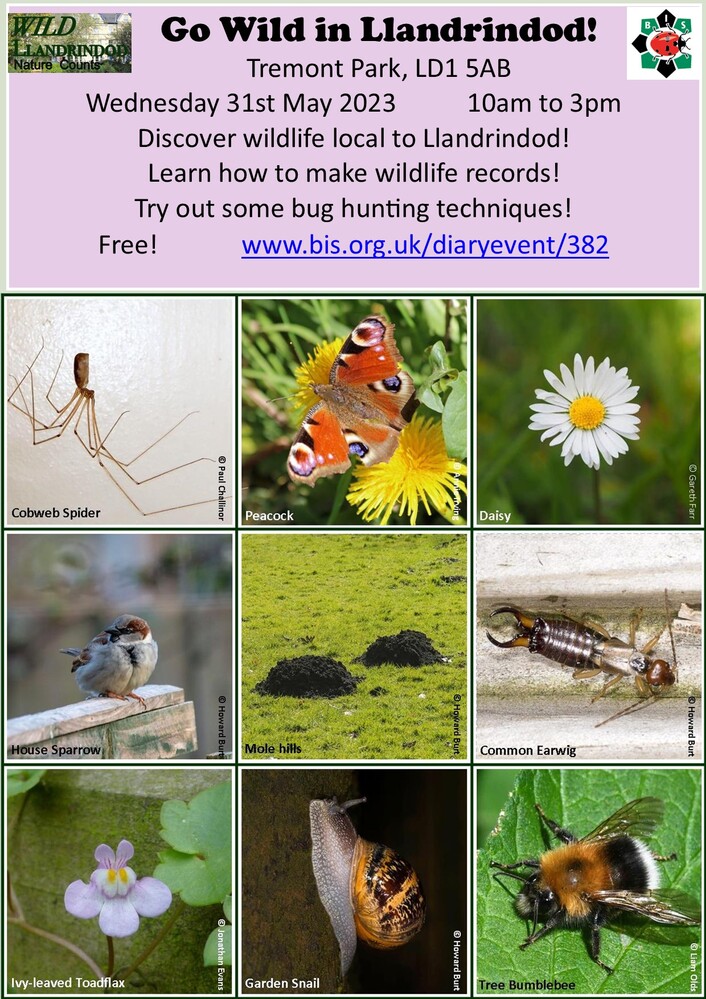 Event Description
Discover the wildlife in Tremont Park, Llandrindod
Learn how to identify different species.
Find out how to make wildlife records and contribute to Citizen Science.
Try out some bug hunting techniques.
The aim is to see and record as much of the wildlife as possbile in this meadow with a stream, hedges and a wildlife pond. Local experts, including Joe Botting will be on hand to help you discover the local wildlife and regale you with fascinating facts.
We'll be in the meadow between 10am and 3pm. Come and join us and discover what's on your local patch.

email

phone
07479279830
powysgreenguide.cymru/share/96
Get your FREE Event Listing
Manage your Event Listings