Travel and Getting Around
In the UK, emissions from energy supply have fallen significantly since 1990, however emissions from transport have virtually remained the same. The transport sector is the UK's largest emitter of greenhouse gases (27% in 2019), with cars and taxis being big contributors.
To meet the target for reducing the amount of carbon being released into the environment up to 2030, and avoid the worst of climate breakdown, it is essential to reduce travel emissions. The part we can play is:
to reduce air and road travel wherever possible
to choose electric vehicles, and charge them from zero emission sources to truly make a significant difference. Find a green electricity supplier on this page.
Other actions are to buy a smaller car, or to keep your car for longer before buying new.
The exception is if you own a large car such as an SUV (a large car combining elements of passenger cars with features from off-road vehicles, such as raised ground clearance and four-wheel drive), as these unusually large cars have a higher carbon footprint per km than a domestic flight!
We also will need to get better at recycling the rare metals used in batteries and other tech that uses them.
Powys is a rural county, and the car plays a large part in most people's daily lives, and it is difficult to provide public transport across such a large and sparsely populated county. Although new kinds of bus services are being trialled. The internet has helped by allowing many more people to both work from home and skip the daily commute, and to keep in touch with family and friends by video. For those living in the more rural areas of Powys who still need to travel, lower carbon public transport options are still being developed.
So, how can we reduce our travel emissions?
Improvements to our infastructure are essential to enable as much walking cycling, and the use of e-bikes as possible. It is also important for us to think about how we can, in our personal circumstances, reduce our emissions.
In the sections below, you can find out about travel projects happening around Powys (and further afield) - and the positive and innovative things are already happening.
There are also other ideas for reducing your personal travel emissions - apart from just staying at home!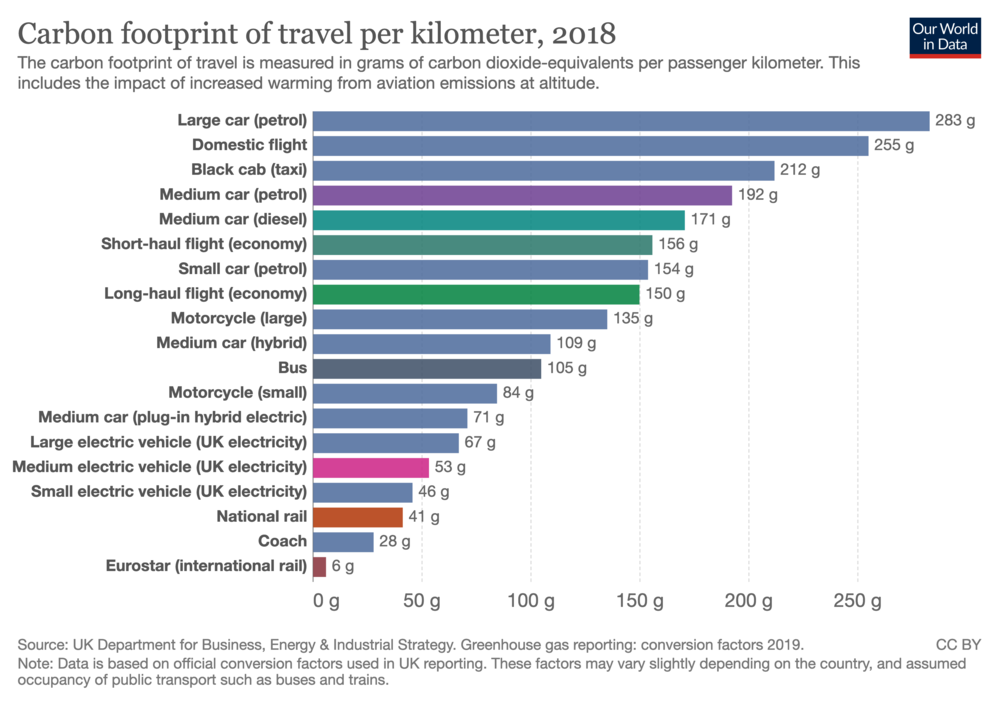 Active Travel
Public Transport
Reduce Flying
The BBC has an article on daily travel in its Smart Guide to Climate Change series on How our daily travel harms the planet.
Page last modified: 30 Nov 2022, 09:32