Bees and Other Pollinators
Many of our often-overlooked insects are important pollinators for all kinds of plants, including those plants we rely on like fruit trees. Pollinators are often predators too and form a vital layer of the food chain. However, pollinators are declining in number, they need help. The Royal Horticultural Society say,
"There is evidence that populations of bees and other pollinators are less healthy and abundant than they have been. If action is not taken, pollinator declines will have serious implications for biodiversity, food production and the ornamental garden"
This loss is thought to be mainly due to loss of habitat for nesting and foraging, and climate change.
The good news is that your garden can provide suitable breeding, feeding and hibernation places for many pollinators.
Become aware of the habitats that are needed for various pollinators and make space for them
Research plants pollinators most like to forage from, and if they are not already in your garden make space for them in your planting plans.
The RHS has a page where you can download lists of plants for pollinators
---
Saving Polinators Assurance Scheme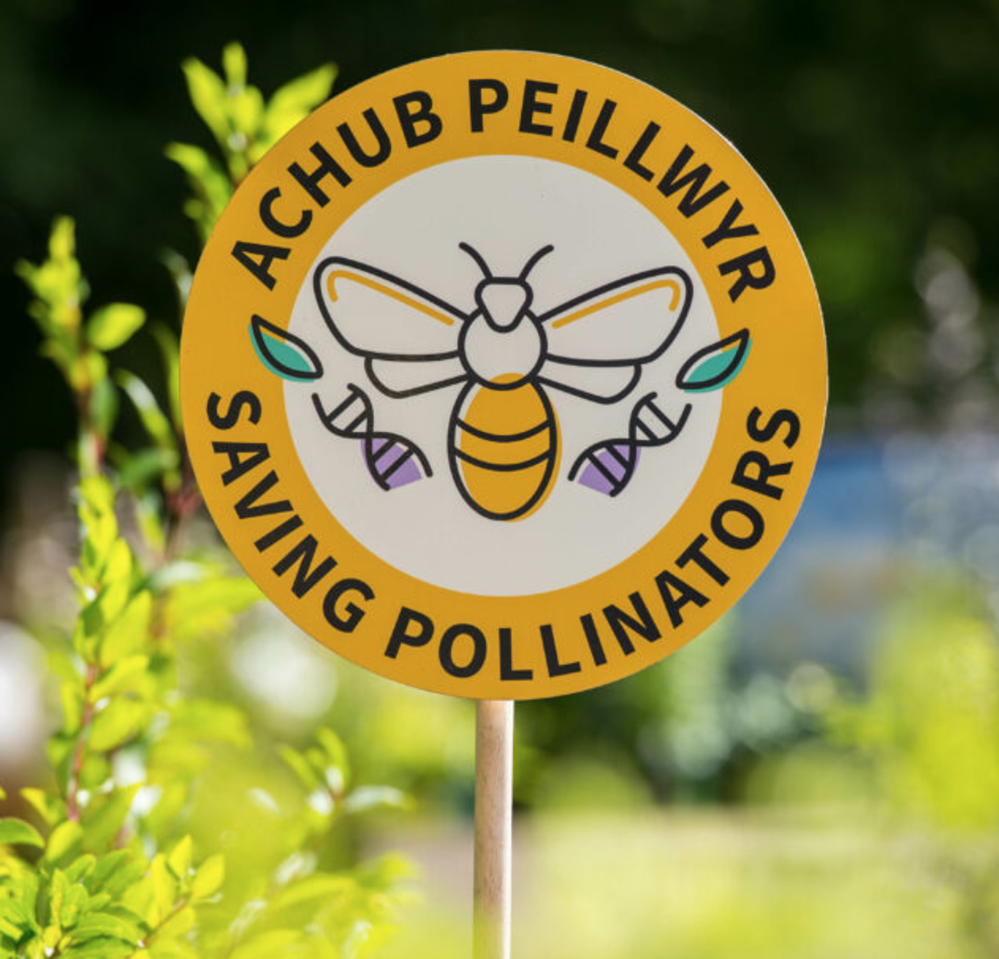 The National Botanic Garden of Wales runs a Saving Pollinators Assurance Scheme which a good number of Welsh nurseries have signed up to. The scheme guarantees that labelled plants are grown without the use of peat and synthetic insecticides, and are only shown on plants that research has shown are visited by bees (including honeybees, bumblebees and solitary bees, and hoverflies).
The list of participating nurseries is here, and a list of nurseries that also sell by post is here.
Unfortunately, there aren't currently any participating garden centres in Powys - perhaps you could have a word the next time you visit your local supplier.
Welsh Organic Wildflowers are in Abergavenny
Little Barn Nursery is in Llandeilo
You might see some labelled plants at other nurseries supplied by Grown in Wales Herbs and Ornamental Plants are a plant wholesaler that supplies garden centres, so you might see some labelled plants from here.
---
The Wellbeing of Bees
Just consulting the hive .... be back soon.
Community Groups
Page last modified: 04 Dec 2022, 20:02