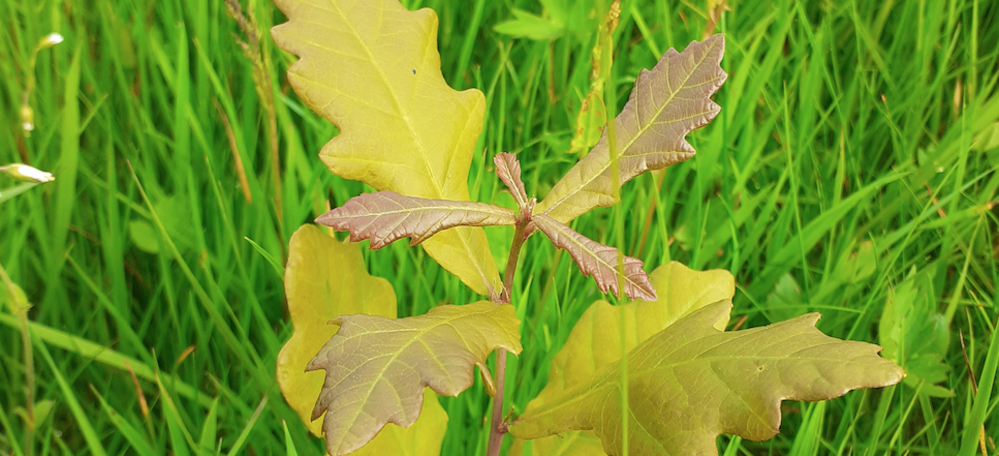 The role of woods and trees in the fight against climate change
According to experts, we're on track for an increase of between 3°C and 4°C by 2100. And these are
only global average temperatures. At the poles and over land (where we all live), the increase may
be higher – possibly even double. Once we've reached the tipping point we'll be powerless to
intervene. There will be devastating consequences as temperatures soar. Changes will be irreversible as
ecosystems collapse. Our planet will be unrecognisable.
We need to seriously reduce our emissions, and find a way of reducing the damage already done.
Technology is being explored to remove CO2 – the biggest culprit – from the atmosphere, but they
are expensive, complex and mainly untested. There is a simpler solution – and it's our most powerful weapon in the fight against climate change: trees.
Carbon Capture and Storage
Trees are the ultimate carbon capture and storage machines. Like great carbon sinks, woods and
forests absorb atmospheric carbon and lock it up for centuries. They do this through photosynthesis.
The entire woodland ecosystem plays a huge role in locking up carbon, including the living wood,
roots, leaves, deadwood, surrounding soils and its associated vegetation.
The benefits of trees in the fight against the joint climate and nature emergencies are now well
understood. They lock up carbon, reduce pollution and flooding, and support people, wildlife and
farming in adapting to the climate crisis.
But we need more of them. If the UK is to reach its carbon neutral target by 2050, the Committee on
Climate Change has recommended an increase in woodland cover from 13% to 19% across the UK.
Our woodland cover in Wales is 14%. The average in mainland Europe is 37% so you can see we are
really need to fine space for more trees.
A Natural Solution to the Climate Crisis
Woodland and trees are a natural solution to the climate crisis. There is a urgent need to act now
but it is also important to get the right trees in the right places to ensure people and wildlife will
benefit too.
A young wood with mixed native species can lock up more than 400 tonnes per hectare in the trees,
roots and the enriched soil.
It's not just new woodland. Carbon accumulation continues in woodland that's centuries old. Ancient
forests are actually carbon sinks, contrary to the long-standing view that they are carbon neutral. So
we in Powys along with the rest of the UK need more trees and we must protect the ones we already
have.
Trees are only part of the solution. Other changes have to be made to reduce global CO2 emissions
and an effective response lies, unfortunately in the hands of world politicians. But we do need to
plant more trees, quickly. Climate change is a huge and complex issue and often we can feel
helpless, but the good news is many of us can help plant trees!
There are lots of Tree Planting Projects in Powys
There has never been a better time to plant a tree - get involved , lend a hand!
Do you have a spot to plant a tree? Or many trees? Get your free trees from one of these places ...
Mid Wales Landscape Scheme offering free trees from one to hundreds - Mid Wales Landscape
Scheme runs loosely within a loop from Llanidloes to Caersws, Llanbrynmair, Machynlleth,
Aberystwyth, Llangurig and back to Llani.
This giveaway is to every household in Powys!
This schme gives trees to schools - tell your children to ask if they can plant trees at school.
This is a scheme to supply trees for larger scale planting.
There are many community groups managing green spaces for wildlife and biodiversity, some of which are planting native trees or orchards. You can help by getting involved. See our Community Group Listing to find a group near you.
ACTION: Plant trees with your local community action group - find a group in our Community Action section.


Why planting the right trees in the rightplace is important
There is currently a lot of treen planting in Wales. The creation of the new Welsh 'National Forest' is underway, joining up areas of existing forest in one countrywide forest. In this excitement of activity it would be easy to think that any tree, planted anywhere will help. We do need many more trees, but large plantings need to be on degraded land rather than already species-rich land, woodland also needs the right mix of trees and layers to make habitats for the greatest diversity of plants and creatures, they also need woodland edges of different species Single trees can be beneficial and grow faster, trees along the banks of rivers help to keep the water cool and oxygenated, trees in your garden can provide natural shade as well as habitat. If you are thinking about tree planting, Radnorshire Wildlife Trust has a great article about trees in the right place - https://www.rwtwales.org/blog/trees-and-climate-change


Deforestation: What's wrong with replacing old forests with new?
Why preserving ancient forest is important and planting new doesn't replace defending the old forests.
More actions you can take as an individual
https://www.montwt.co.uk/climate-ecological-emergency-individual-action
Contributors: Laura Shewring, Phil Ward, Powys Green Guide
Community Groups
Businesses and Suppliers
Page last modified: 07 Dec 2022, 15:09